How Many Ounces in a Cup: Have you ever found yourself craving a certain dessert and thinking how it would be such a nice idea as an after dinner treat but then when you locate the recipe you cannot figure out just how many ounces are in a cup? Annoying, isn't it? It is a question many ask themselves on a daily basis. Especially given the fact the fact that following recipes is an art and not a matter of guesses. One misstep and that dessert is ruined. Well worry no more here is a simple instruction manual to enlighten you on just how many ounces exist in a cup and how to do simple conversions from the comfort of your kitchen.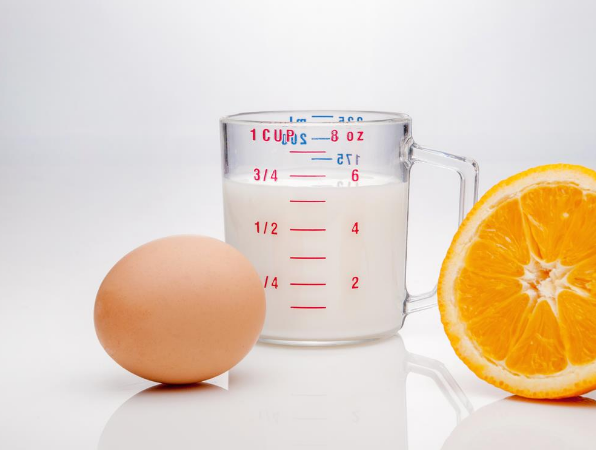 How Many Ounces in A Cup Wet Vs. Dry Ingredients
When it comes to cooking recipes, most are measured in terms of ounces.However, this can be confusing for most as there are two main types of ounces; the dry ounces and fluid ounces. If it's a dry ingredient and is listed in ounces, it should be measured on a scale as it is a unit of weight. However, if it's a wet ingredient, one should use a wet measuring cup as it becomes a matter of volume. Items such as sugar, flour, salt and baking powder fall under dry while milk, honey, yogurt and other liquid ingredients fall under fluid.
A simple conversion of dry ounces is as such; one dry ounce is equivalent to one-eighth of a cup. This is the equivalent of two tablespoons (and not just your usual dessert spoon but a proper measuring spoon) or 28.3 grams. If you lack a tablespoon or a simple digital scale but still want a very accurate measurement there is a simple calculation that can help you out. Simply take the number of dry ounces and multiply it by 0.125 and you will get its equivalent in cups. It is advisable to measure dry ounces using measuring cups which are specifically designed for this purpose. Once you have filled the top of the cup, you can sweep the top with a knife to allow you to get a more accurate measurement.
Measuring By Volume
A fluid ounce (abbreviated as "fl oz") on the other hand has a different conversion rate. I know what you are thinking, how are they named the same thing yet are differently converted? Well it remains a matter of science. In measuring liquids, one should remember that it falls on a whole different spectrum. As per the US customary volume measurements systems, there are 8 fluid ounces in a cup. This is equivalent to sixteen tablespoons in fact. It should be noted that this measurement changes depending with the measurement system in use. For example, in the United Kingdom measuring system, one cup is equal to ten fluid ounces. It is therefore very important to ensure you take note of the system that is being used by the recipe.
Common Measurements
Here are a few cheats for future use in the kitchen;
-454 grams= 16 dry ounces
-29.5 ml= 1 fluid ounce
-250 ml= 1 cup
So next time someone asks you just how many ounces are in a cup, you will be well prepared to educate them.
| US Cup | Us Fluid Ounce | Imperial Cup | Imperial Fluid Ounce |
| --- | --- | --- | --- |
| 1 | 8 | 0.832674 | 8.32674 |
| 2 | 16 | 1.665348 | 16.65348 |
| 3 | 24 | 2.498022 | 24.980219999999996 |
| 4 | 32 | 3.330696 | 33.30696 |
| 5 | 40 | 4.1633700000000005 | 41.6337 |
| 6 | 48 | 4.996044 | 49.96043999999999 |
| 7 | 56 | 5.828718 | 58.28717999999999 |
| 8 | 64 | 6.661392 | 66.61392 |
| 9 | 72 | 7.494066 | 74.94066 |
| 10 | 80 | 8.326740000000001 | 83.2674 |